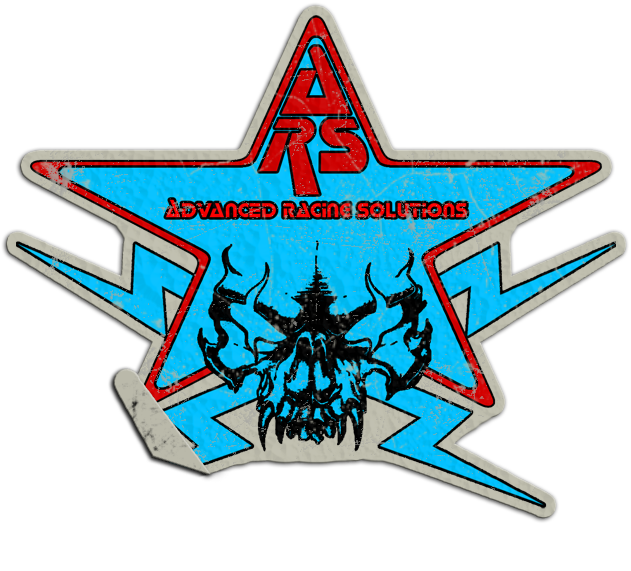 History:
Early November of 2009, two young men, known by nicknames None and Standart, decided to create a team, based on an online game «Need For Speed: Underground 2", that could unite experienced gamers. Search of a suitable name for a team took a lot of time and efforts. The choice was made in favor of Advanced Racing Solutions (ARS), the Krasnodar Drag Racing Team. So this created common interests, active communication between drag-team and creators of the community.
So, the main focus of the new team in NFSU2 were drag-races. Like many newcomers, ARS experienced strong competition. The first steps were given especially hard. From the leaders of the team was needed confidence, prudence and patience. At that stage the goals had been set, considered likely prospects, found capabilities and resources for such a project.
Naturally, as with formation of association, there were ups and downs. Sometimes the leadership gave up, but the help and support of teammates, the atmosphere of competition and a real opportunity to win was making spirit of the team stronger and stronger.
Over time, ARS surely became one of the leading figures between top teams and also was constantly monitoring the most important events in NFSU2. The first big victory for our community was the championship held by PANTER Team in the category of drag, in which ARS took first place. After that, every next victory was achieved easier and easier. Besides racing competitions, community achieved victories in styling championships.
After six months of existence, the team has become recognizable. Community gained great respect. Many enthusiastic gamers wanted to get in the team, which means the authority, active development and good work of ARS and its leadership. Selecting new players with tough requirements and specific criteria gave conditions for testing and identifying suitable players. The team took extremely experienced and competent people who have proved their desire to be in the ranks of ARS.
On its way, the community has found many adherents and supporters. Here are few teams that have made a special contribution to the development and promotion of ARS: BASS; PANTER; SORT; CORS; GFS; FORS; RGG; MDT. However, to express special thanks to the team ZEST, as the only team with which ARS tied numerous conflicts. This helped to unite the community, as well as to strengthen resistance, endurance and perseverance.
Talking about all the tournaments and championships, in which community participated, players ARS most clearly distinguish the annual «Mountain Madness 3", according to the team WMR aka.SGT. Wonderful organization, a clear and consistent monitoring of the situation on the roads, dispute resolution, absolute drive and adrenaline, the atmosphere of struggle, tension and desire to win - this is an incomplete description of the event.
After three years of active service in the online community, the team leader decided to reorganize the management and thinking about a successor, who would be able to adequately replace Captain ARS. After an extensive search player for this position has been selected a young man by the nickname MiST. As expected, resigned as leader of the first team came out, staying active participant. Commonwealth when leadership changes absolutely nothing to loose and maintain their positions. However MiST long led ARS. Due to recruitment into the armed forces of Russia, he resigned as captain, leaving "in charge" of his deputy. As a result of staff changes command structure has been shattered. The union began slowly to lose progress indicators. Participation in the competition was in doubt. And soon, ARS ceased to exist.
However, the change came another NFSU2 online game series NFS: «Need For Speed: World». Advanced Racing Solutions, as well as returning to its leadership None, had high hopes for the realization of their ambitions on the basis of this game. And their expectations were met. Recreated community, which included part of the team Underground 2, filled with new by professionals from many parts of Russia and neighboring countries. To date, the ARS has more than 25 people who go together to the goal. Team took the top spot in the overall ranking of the official website of the game, constantly improving and fighting for the leading places in the various tournaments and competitions.
Supervisors:
Quote

Team:
Quote
Objectives:
As with any team, ARS characterize common goals and values. It is important to note that the main objective of the team is made up of goals and beliefs of each of its members. Only on that basis can build a truly harmonious team. A well-organized team work, as well as further victories can be achieved with properly formulated and action to achieve them.
The main purpose of Advanced Racing Solutions is the integration of common interests of players, who equally love the spirit and tense atmosphere of competition that really appreciate the opportunities and boldly to win. In this way the team gets a lot of difficulties in overcoming the shared values ​​which help: mutual trust and support, a strong desire to win, bright leader, etc.
ARS, it is not just a group of people who interact with each other, and the team, whose members are united for the sake of overall wins through continuous improvement. For our team, each participant is important, but only together can we achieve the best results.
"Talent wins games, and the team - Championship" M. Jordan

The requirements for entry into the command:

- You must be over 18. Younger players will be allowed only under special conditions ( being advised by team member or team administration)
- You must get acknowledged with rules of our team.
- Your gaming experience must be over 6 month (inconsiderable)
- You are required to be registered on nfsunlimited.net with your main Driver added to your profile.
- Apply for team membership only in case if you are below Top150 (nfsunlimited.net) and top150 (nfs-s) with further improvement.
- You must be able to video-record Time Attacks for nfsunlimited.net
- You must be relevant, active, respectful towards teammates and psychologically stable.
- Not allowed to use 3rd party programs which give any superiority over rivals in the game (cheats / hacks / bug-abusing). Players caught, will be disqualified from team, without any chance on returning back and will be added to blacklist.
Contact:
• Management team
:
BEZNIKAYA, GRAMA, MERRICA
• Our group
on
Vk
• Our page on
nfsunlimited
• Our page
on
the
Russian Community
• Our page on
Facebook
• Our
YouTube channel
Edited by None, 25 March 2013 - 06:39 PM.